Looking for More Natural Light? Consider some of these options for replacement windows
Apr 21, 2014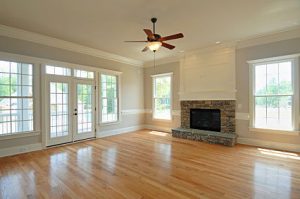 Spring has sprung, and summer is quickly approaching! That means it's home improvement time here in Cecil County, MD and New Castle County, Delaware. Today I'm going to talk about replacement windows, and some new options that you may not be aware of. Let's look at several unique options for increasing the amount of natural light that enters your home.
Traditional Bay Window
You've seen these on several homes in the area. They're very large windows that allow a great deal of light inside. You may often see houseplants or prized possessions on display behind the protection of a double paned traditional bay window. Homeowners love bay windows because they provide a wonderful view of the outside world from the protection of your home.
Garden Windows
These are a relatively new concept as far as windows are concerned. Garden windows are very similar to bay windows, except they are smaller. Many homeowners are replacing aging kitchen or bathroom windows with garden windows. A garden window has an overextended sill on the bottom so you can house a variety of plants, start an herb garden, or get a jumpstart for your spring vegetables.
Bow Windows
Ever-increasing in popularity, a bow window is large like a bay window, and projects outward from the home. The window sill isn't quite as big as a bay window, but the effect is much the same.
Arched Windows
Arches create a very elegant look and feel. Arched windows also create the illusion of a larger home because they are often much taller than traditional rectangular windows.
Casement Windows
Casement windows are among some of the most energy efficient windows on the market. The window hinges on one side, and is opened by a cranking mechanism. When the window is closed, it forms a tight seal and is locked into place.
Awning Windows
Awning windows open outward and are often placed above stationary windows. These windows are very popular among people who enjoy listening to the patter of a light rain.
Multi-Width Windows
Do you currently have two or three windows that span a single wall? Consider replacing those with a single bay window or bow window. This is a great way to give your home a facelift without doing a complete remodel. you'd be surprised how much the appearance of your home will change simply by making that small change.
Whatever your window plans are, give us a call here at Sundance Homes, LLC. We'll help you choose the best replacement windows for your home at the best possible price of the season.